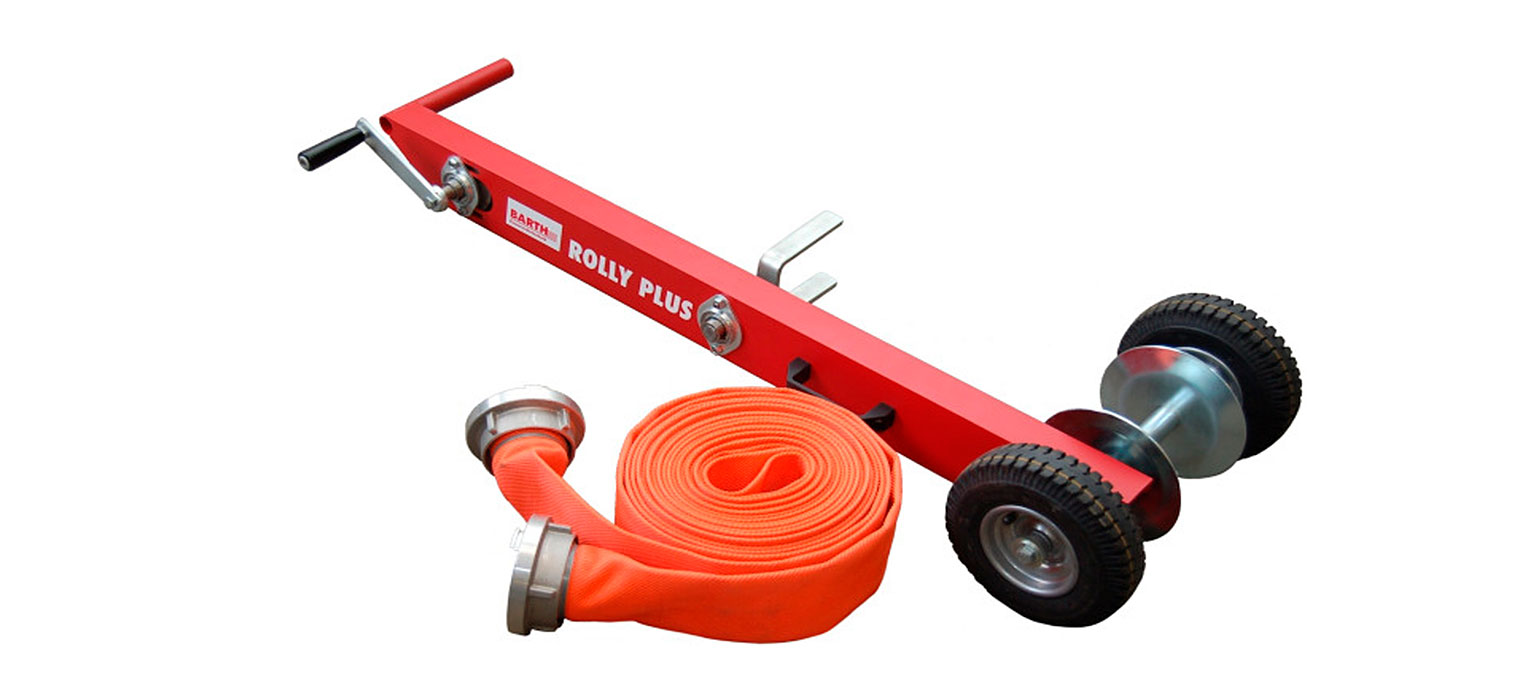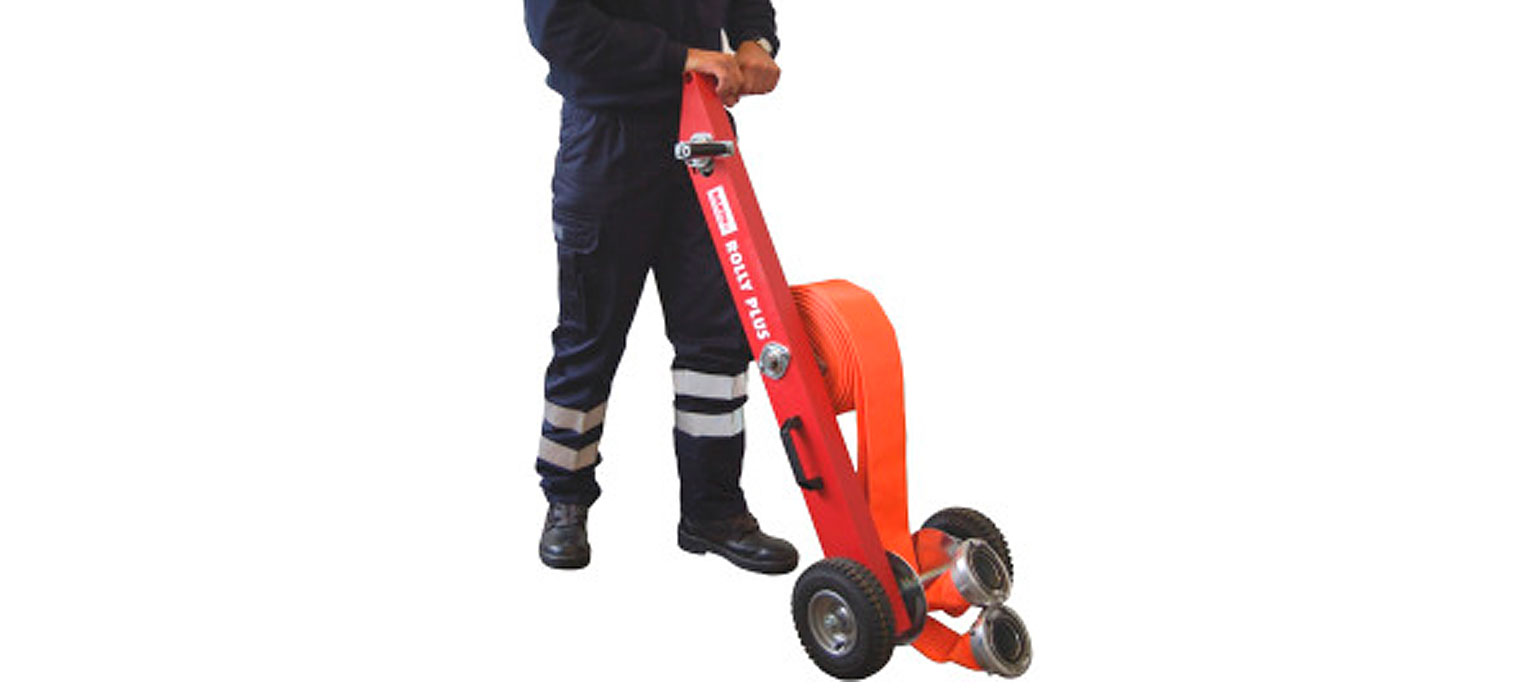 Rolling winder Rolly Plus
Patented hose winder Rolly Plus helps to reduce time for coiling hoses after training or action for minimum.
Benefits
Comfortable and precise hose coiling

Time savings

Easy manipulation
Technical details
Rolling winder Rolly Plus is equipped with a crank arm for coiling center folded hoses on the ground in "dutch style". Therefore the loop of the center folded hose has to be laid in the winding fork, then you have to turn the crank for winding up the first few meters to hold the tension of the hose. Now you can push the winder forward over the hose as usual, so the hose will be coiled carefully in seconds.
Usage
Hasiči