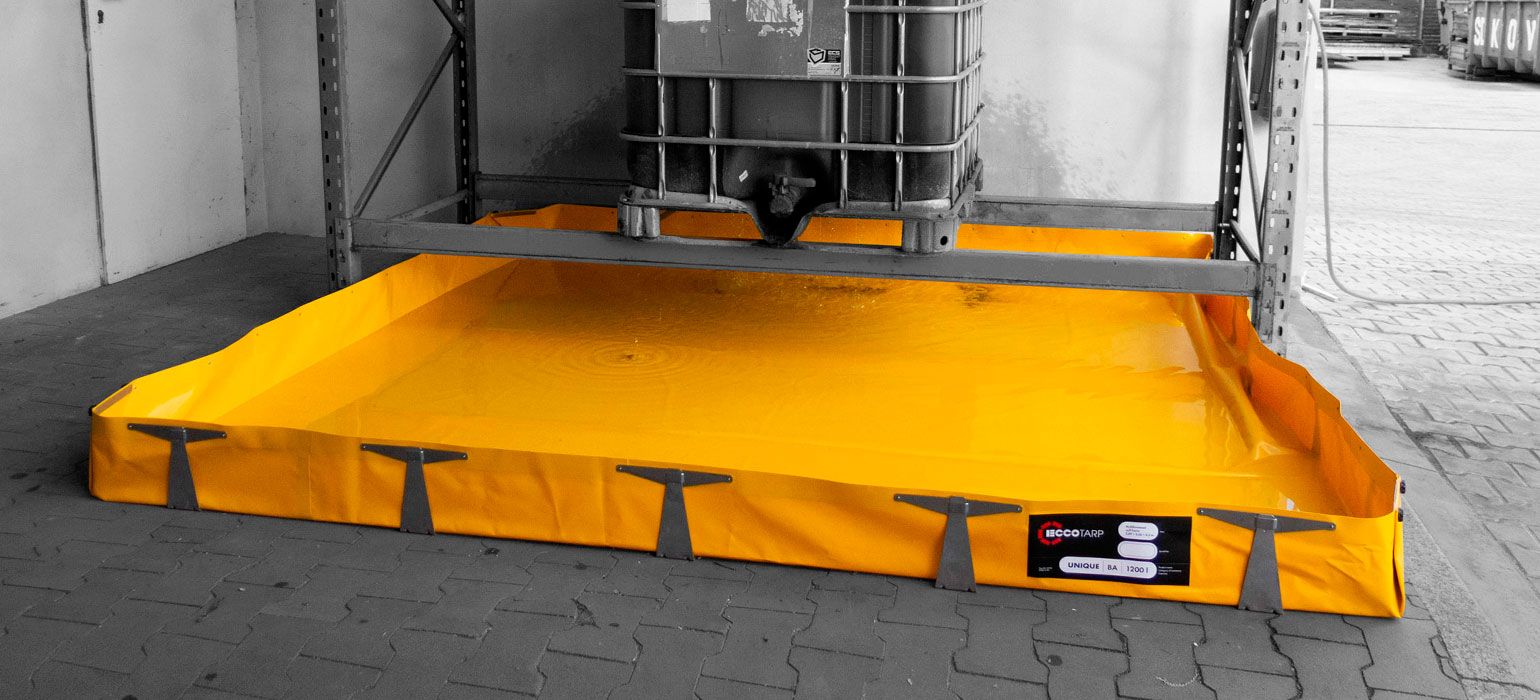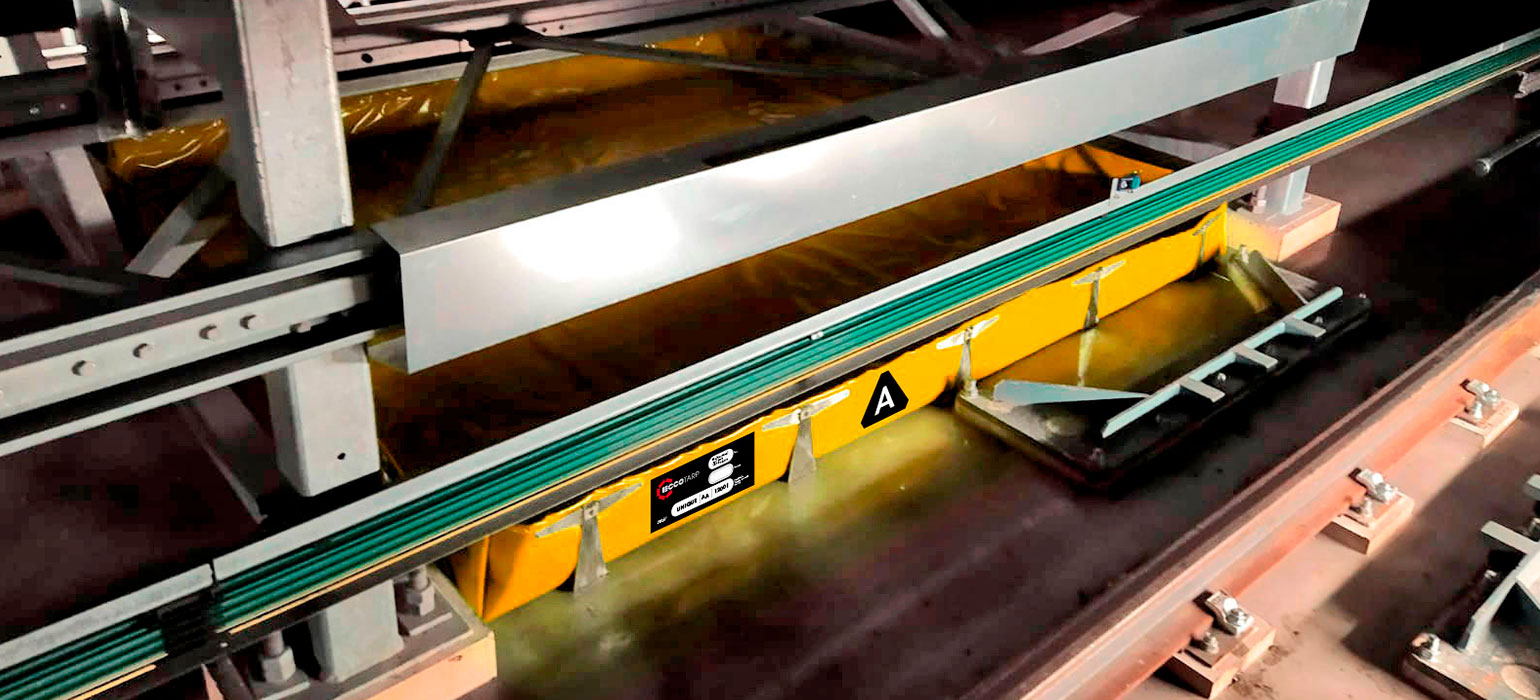 Multipurpose spill berm UNIQUE
The spill berm is specially designed for containing leaking hazardous substances in industrial halls. Thanks to its simple structure, which can be assembled in two steps, and the wide range of materials from which it can be made, it is suitable for any environment. It can be placed under tanks with chemical substances, containers, pipes, barrels, etc. It can also be used as a spill berm for decontamination of machinery and vehicles.



Main advantage
Benefits
Easy assembly in only two steps
Tailored production based on specific requirements – any sizes
The spill berm can be adapted to any other purpose and environment – the material can be chosen for a wide range of mechanical, chemical, fire and electrostatic resistance
The berm can be completely unfolded to a flat surface and to be washed
It can be fitted with drain hole and ball valve
Favourable price
Fast delivery
For storage, the berm can be folded into a small packet
Technical details
The berm is made from a durable industrial textiles with a special protective proofing of different degrees of fire and mechanical resistance. Outer sidewall brackets along the whole perimeter of the berm are made from rigid stainless steel. Based on the customer's requirements, the brackets can be made from galvanized steel. They consist of a removable stabilising L-shaped part and a part which is attached to the upper rim of the berm and fitted with a lock in which the bracket is easily anchored. Thanks to this principle, the berm can be easily assembled in only two steps – unfolding the tarp and fixing the sidewall brackets. The sidewall brackets are preferably mounted under the bottom of the berm. The advantage is that, if desired, the design of the brackets´ locks allows the bracket to be mounted away from the berm, for example, if a pallet or other object is placed close to the inner edge of the berm.

ATTENTION! If several sidewall brackets are installed one behind the other from the bath, it is necessary to ensure the stability of the bath by loading or otherwise anchoring it to the floor. If necessary, the berm can be fitted with drain hole and ball valve. A bag for the berm can be provided on request.


Usage
Průmysl