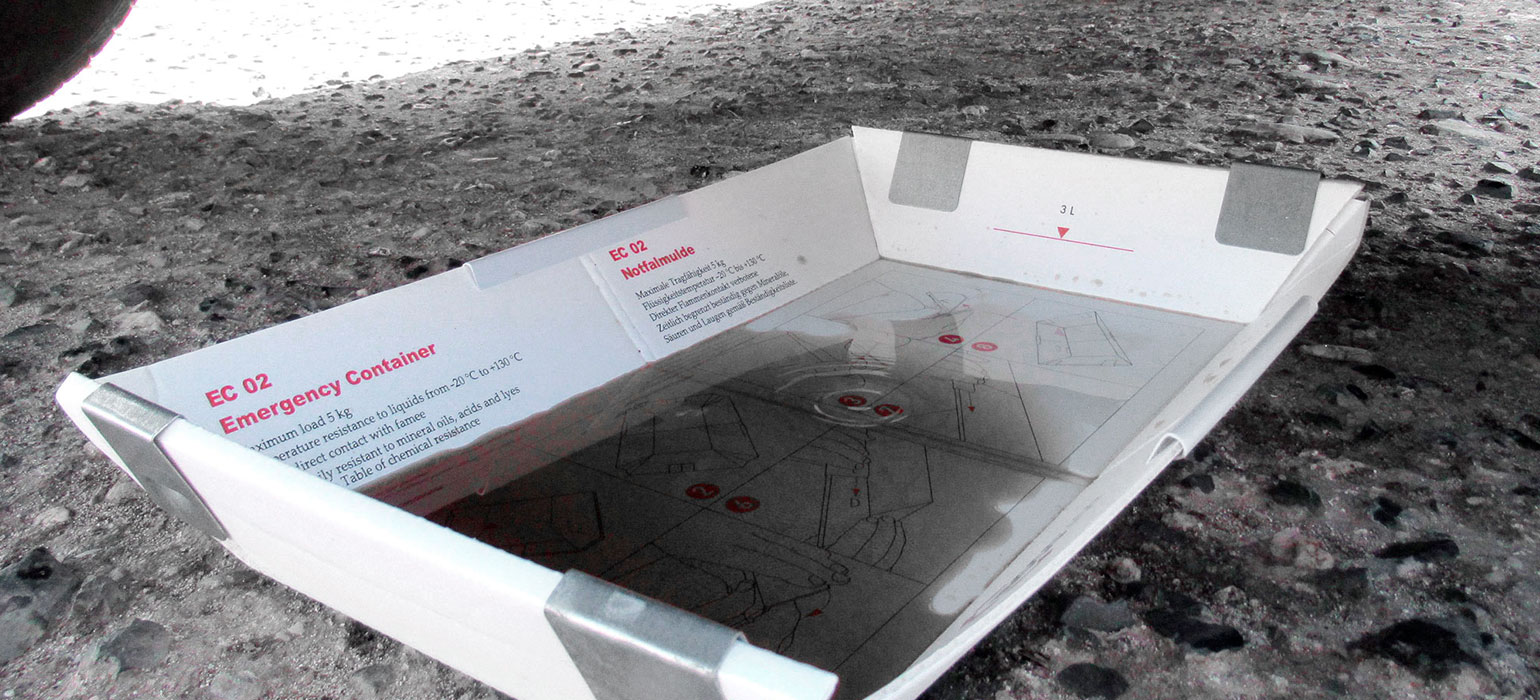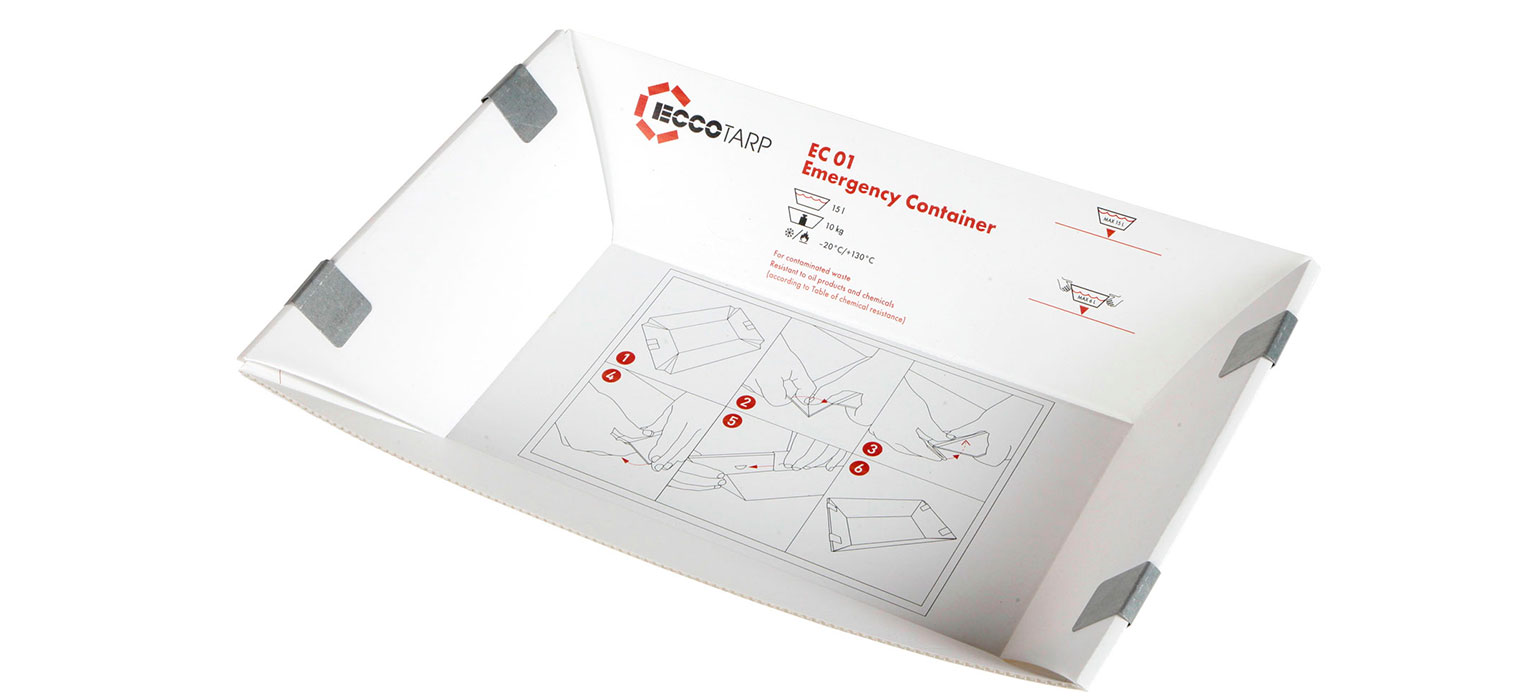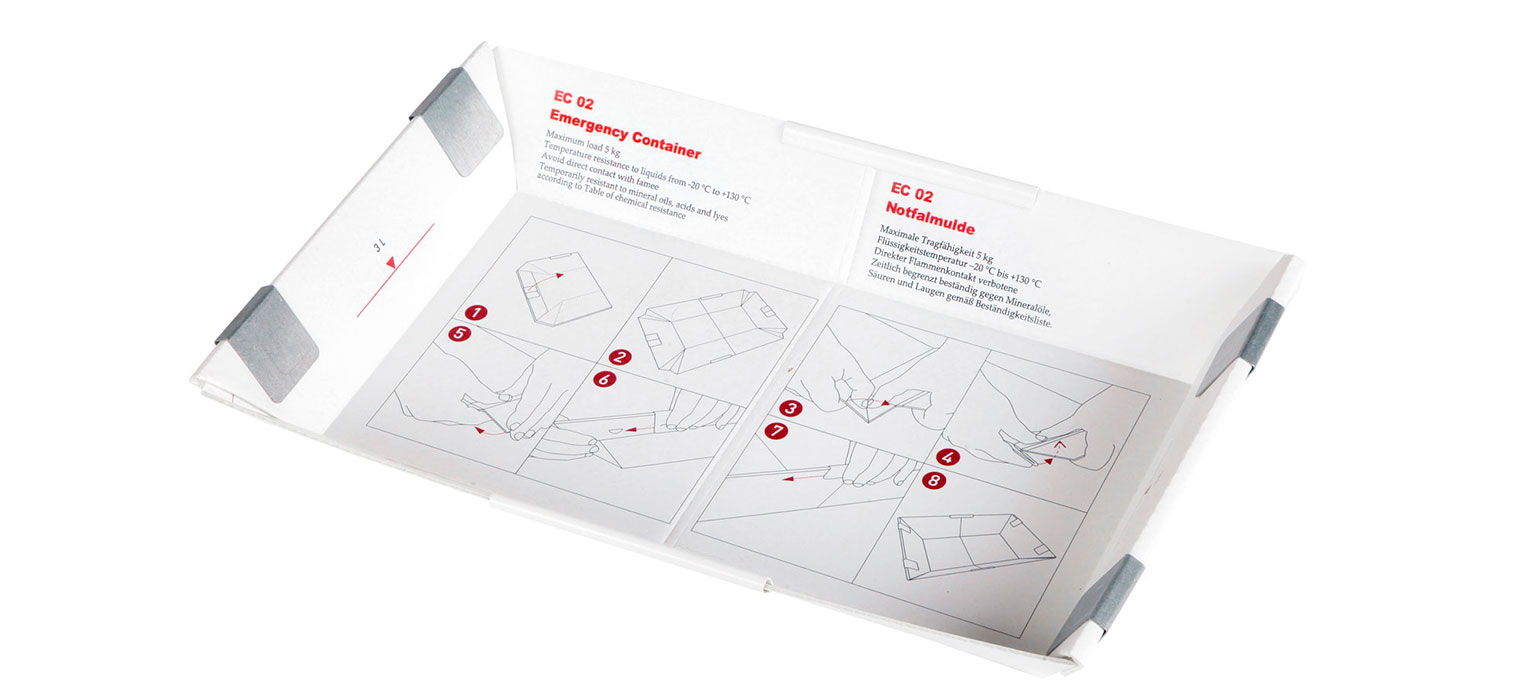 Emergency container EC 01 and EC 02
Universal foldable container suitable for using e.g. during breakdowns and accidents, where is possibility of leaking hazardous substances. In an unfolded state, it minimizes the need for storage space. Ingenious design enables very quick assembly without any tools and accessory parts required. The material, design and low price of the container allow its disposal together with the waste.
Main advantage
Benefits
Versatility
Split-second readiness
Low price
It is resistant to all common chemicals
Possibility of disposal together with the waste
Technical details
Material: special three-layer polypropylene board ensuring high rigidity of the container.
The container is waterproof and resists weather influences and chemical substances. It is usable at temperatures from -20 °C to +130 °C. The material is resistant to temperatures up to 165 °C.
Chemical resistant to all solvents at 20 °C, water solutions of organic salts, minerals, caustics and regular acids up to a temperature of 60 °C (according to the Chemical resistance certificate in the relevant chapter at the end of catalogue). It is not intended for contact with fire.
Usage
Fire brigade
Transport & Logistics
Industry
Liquidation of Accidents
Hobby
Water & Forest