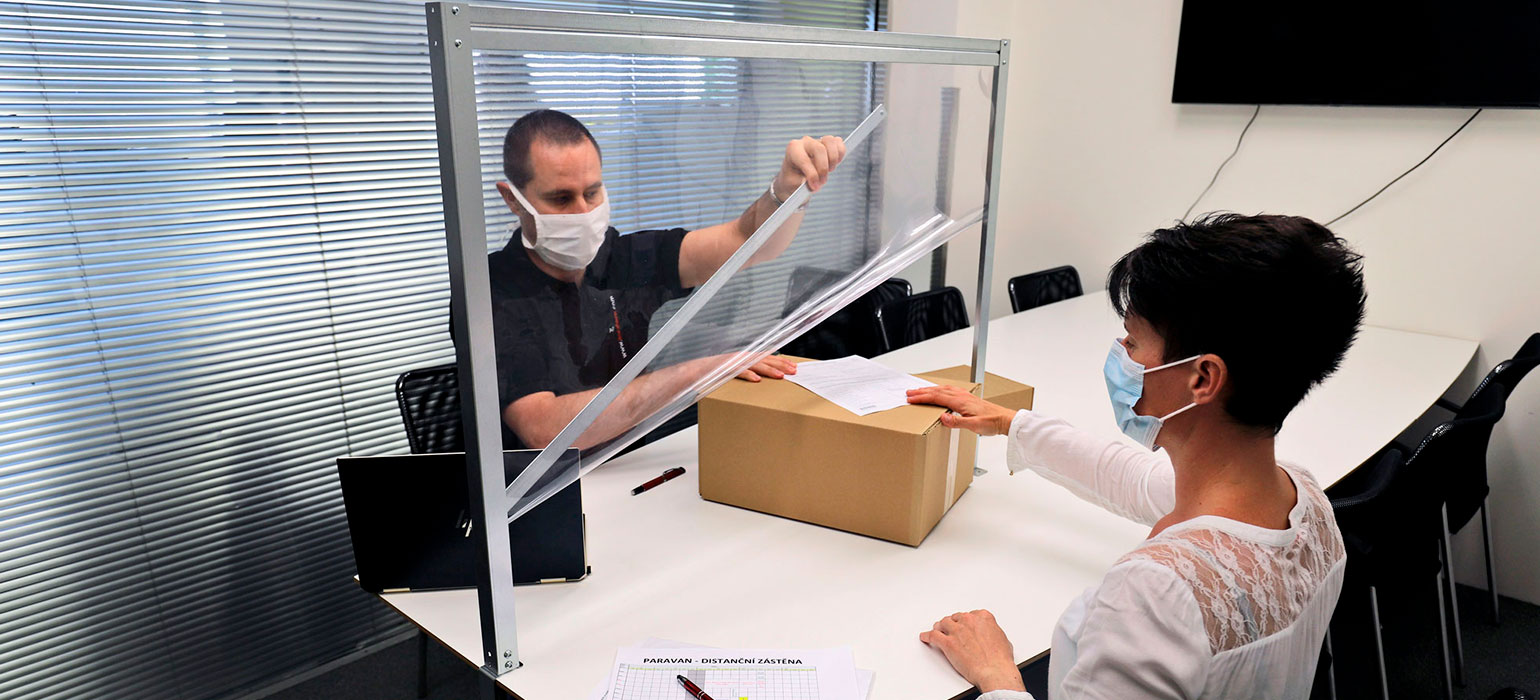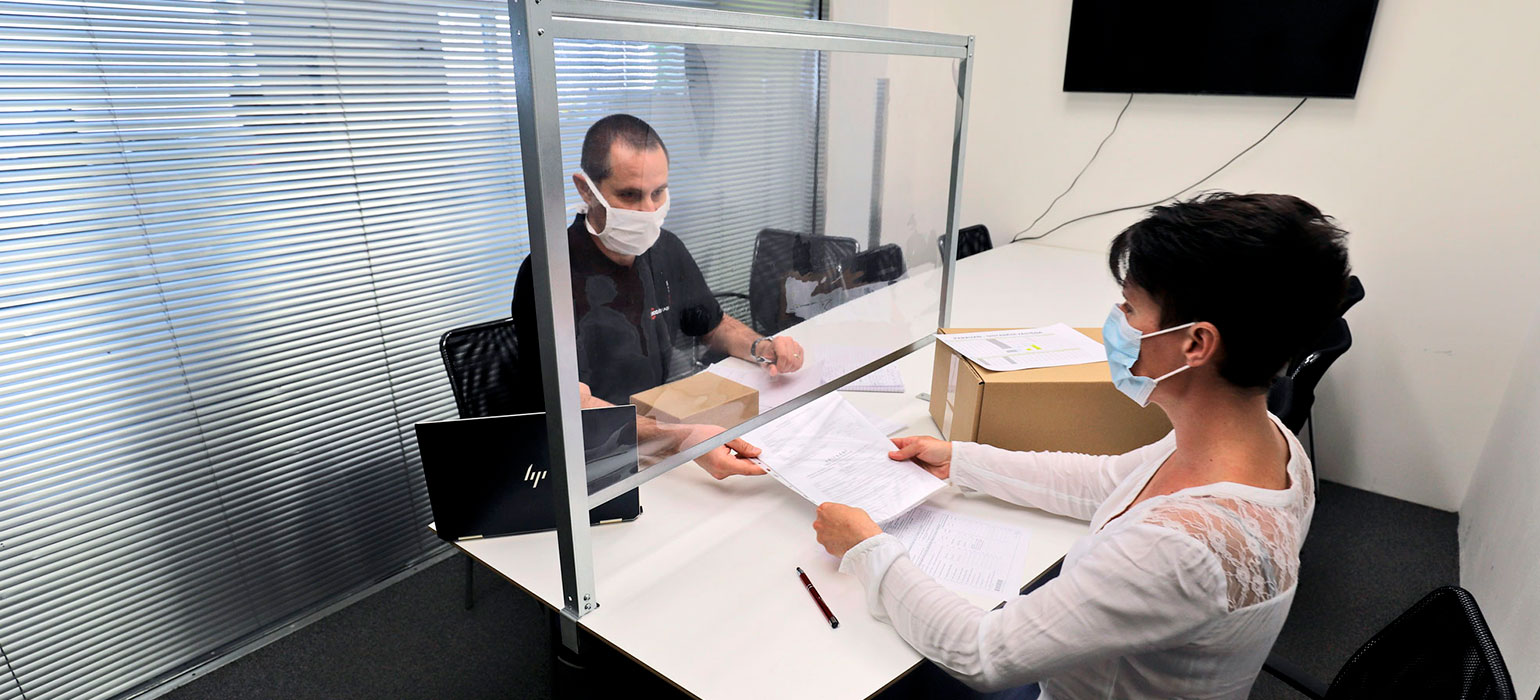 ET Flexi protective screen with structure for fixing to desktop
ET Flexi protective screen for table is a simple and effective way of optical and hygienic division of space to protect individuals or groups from a direct contact with the environment.
The screen effectively blocks e.g. airborne disease particles entering the personal space of individuals protected by it. The screen is suitable e.g. for shops, market stalls, industrial and food facilities, offices, etc.
Main advantage
Benefits
Effective protection of personal space from direct contact with airborne diseases
Quick and easy installation / disassembly
Excellent light transmittance – almost 90 %
UV and chemically resistant material, easy to disinfect
Variable height adjustment
Both for Indoor and outdoor applications
Foldable – can be dismantled and saved for future use
Multiple frames can be connected to form longer structures and rectangular shapes
Comes with two types of fixtures for anchoring (using screws or clamps on the side of the desk)
Can be delivered with extra metal component for installing the protective screen without drilling holes
Technical details
Základní konstrukce stolního paravanu je tvořena dvěma postranními lištami z 0,8 mm pozinkovaného plechu a omyvatelnou chemicky a UV odolnou průhlednou PVC fólií (viz. Listina chemické odolnosti v příslušné kapitole v závěru katalogu) upevněnou v horní a dolní pozinkované liště. Lišta v dolní části PVC fólie je na obou koncích opatřena silnějšími magnetickými terčíky, které drží fólii v požadované poloze, ale zároveň v případě potřeby umožňují flexibilní nastavení její výšky. Při úplném napnutí celé délky folie je výška mezery mezi stolem a dolním okrajem folie 15 cm. Konstrukce paravanu může být na přání zákazníka vyrobena také z bíle lakovaného pozinkového plechu (platí pouze pro boční stojny) nebo z nerezu. Konstrukce i fólie dodáváme v různých rozměrech (viz tabulka níže). Paravany jsou vhodné pro vnitřní i venkovní použití. Paravany doporučujeme pravidelně dezinfikovat vhodnými dezinfekčními přípravky. Paravan lze kdykoliv demontovat a uschovat pro další použití.
Usage
Industry
Construction
Hobby