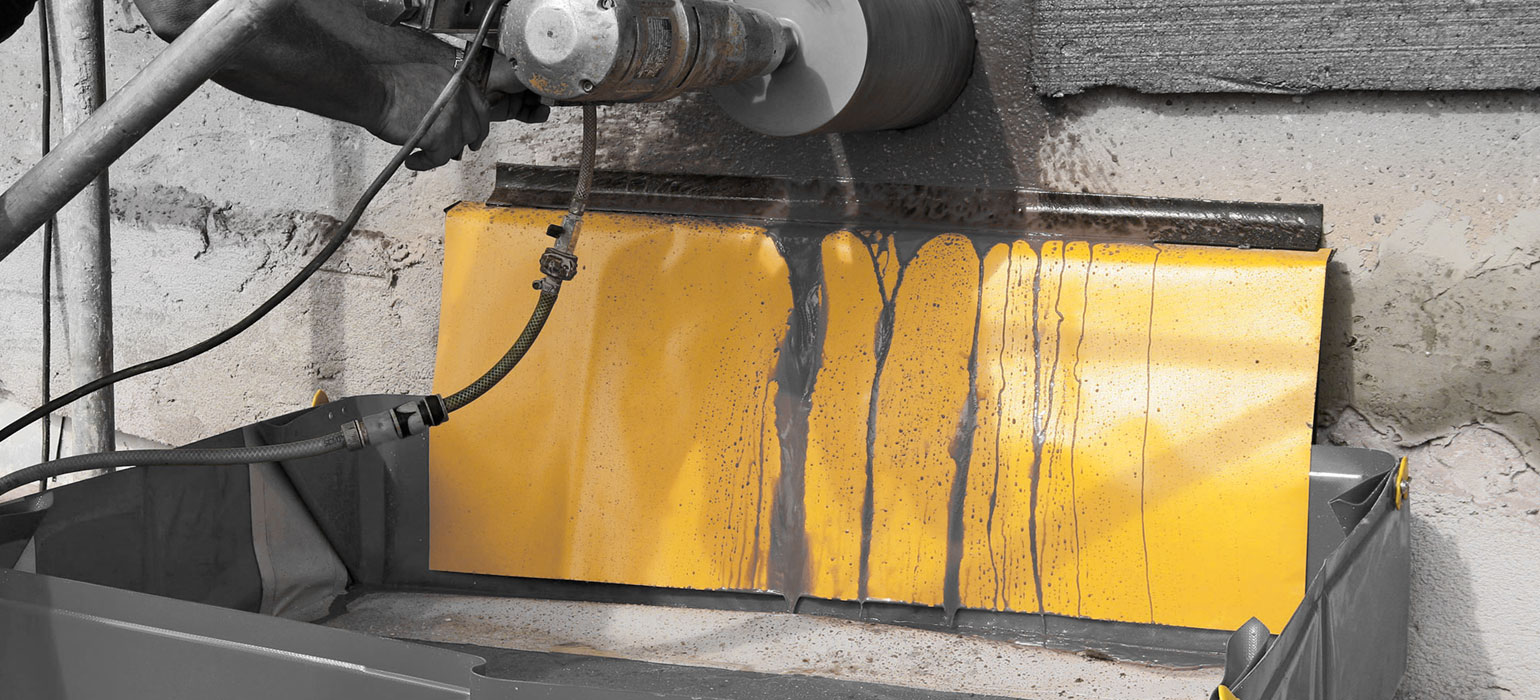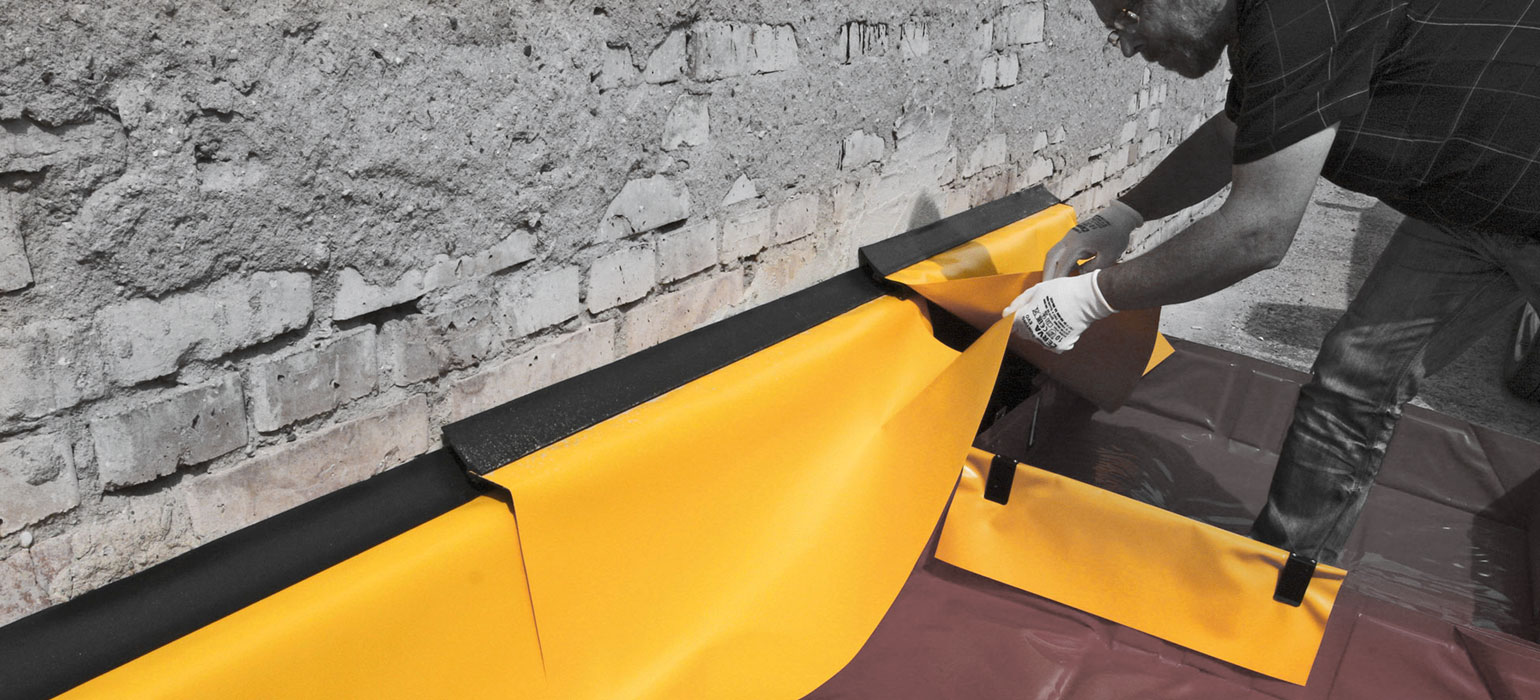 Facade drainage slot
Modular system intended for effective drainage of fluids from vertical surfaces. It is used to drain the polluted water, chemicals, and other sorts of liquids with possibility to capture the fluids in ordinary retention bunds. To prevent leakages of such fluids into the environment, or sewer system and other spaces.
Benefits
Split-second readiness
Easy application without damaging of masonry
Technical details
The metal body of the modular element is equipped with special rubber foam profile that seals the fixed joint of the drainage slot and the wall. Fluid removal is ensured by the highly resistant cover made of plastic coated fabric. To capture various sorts of liquids we suggest using retention bunds ET or CARGO.
Usage
Fire brigade
Construction
Water & Forest