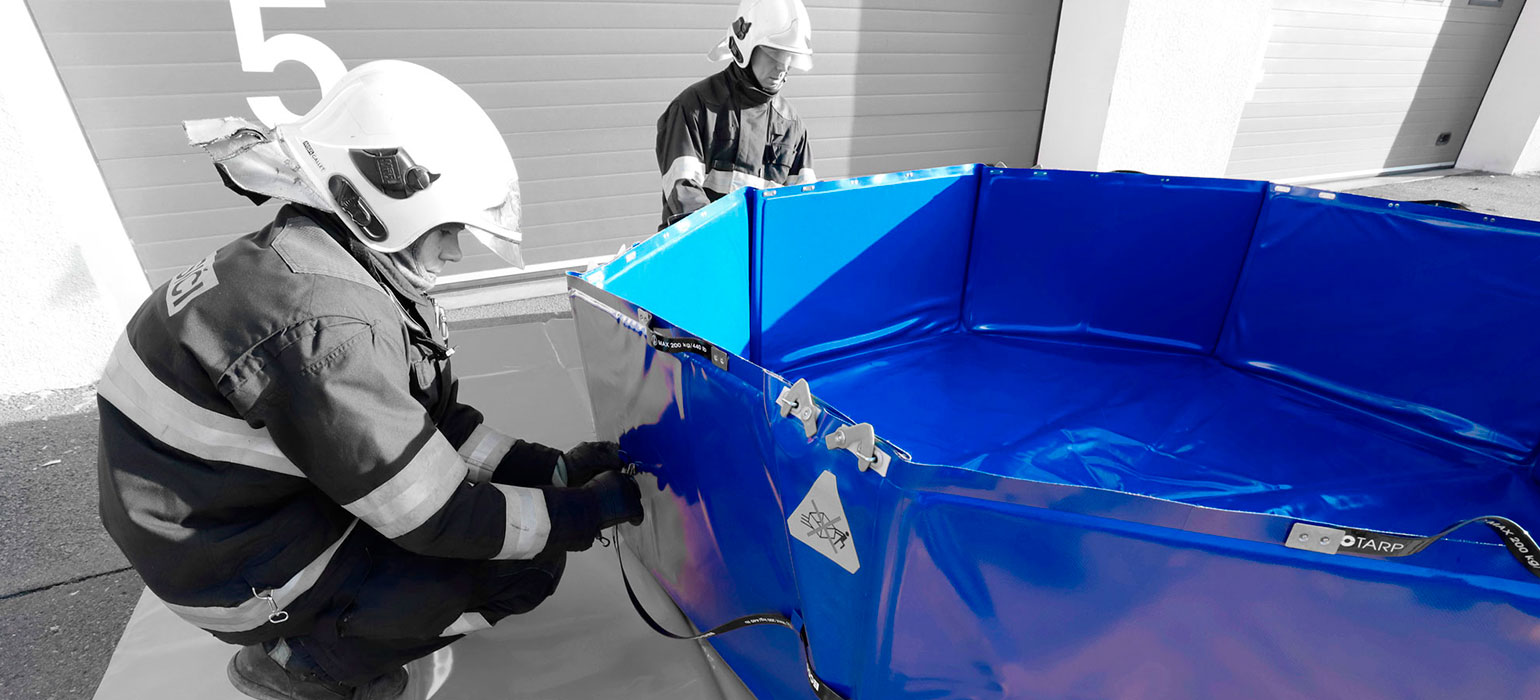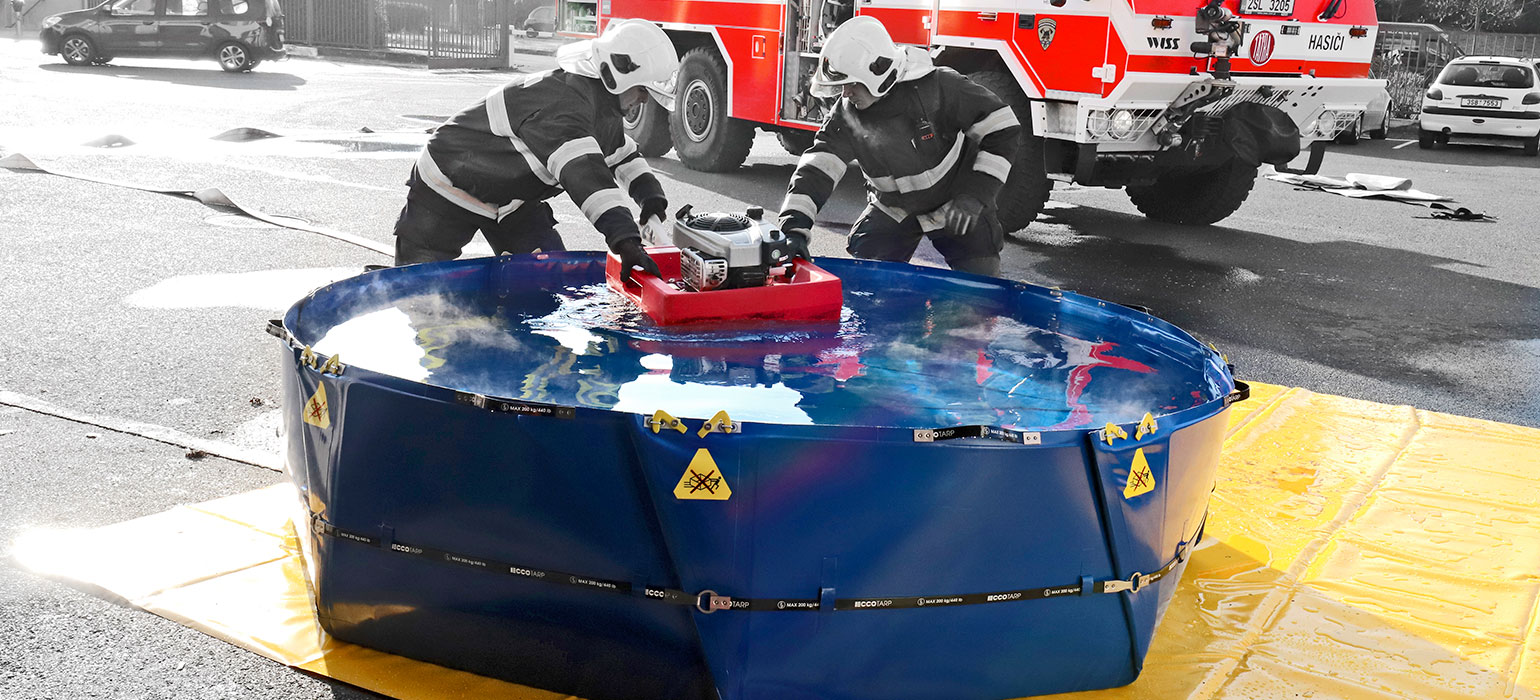 Collapsible containment tank
The self-supporting containment tank is designed to be used as a utility water reservoir or a collection tank for hazardous substances. The tank is suitable for pumping liquids from accidental spillages or as a backup water reservoir at difficult to reach areas.
Main advantage
Benefits
Rapid assembly
Light weight
Variants Octagon and Hexagon
Side handles for easy manipulation
Perimeter belt for better strengthening of sides
Possibility of adding of drain hole and ball valve
Volumes of 264–793 gallons
Technical details
The tanks are made of highly resistant PES/PVC coated material with textile reinforcement. The material is resistant against chemical and oil substances (see Chemical resistance certificate in the relevant chapter at the end of catalogue), thereby providing enhanced potential of use in environmental accidents. The sidewalls have 0,24 in thick polypropylene reinforcements welded inside. The temperature range of use is from -22 °F to +158 °F.
 It is necessary for the tank to be placed on an even surface, without any sharp object. It is recommended to place the tank on a protective pad to increase its lifetime.
Usage
Fire brigade
Water & Forest