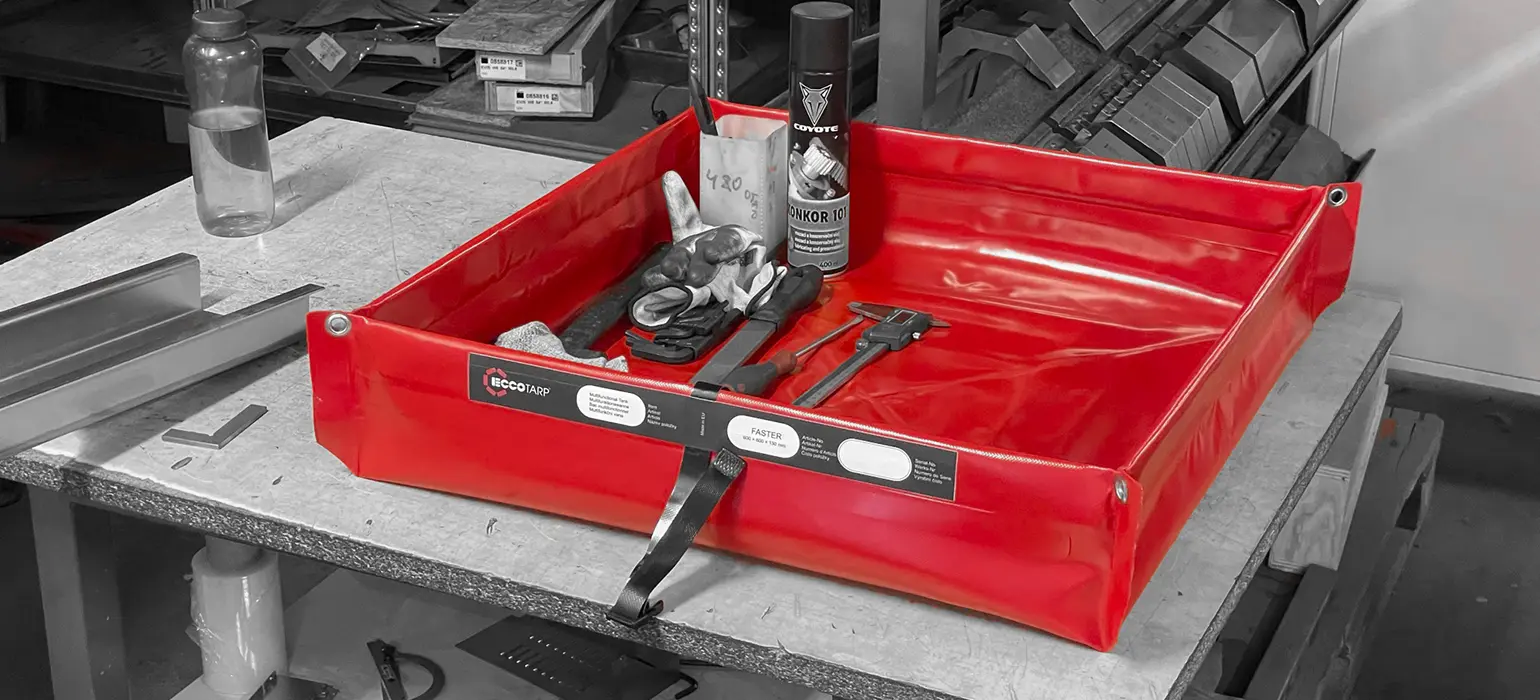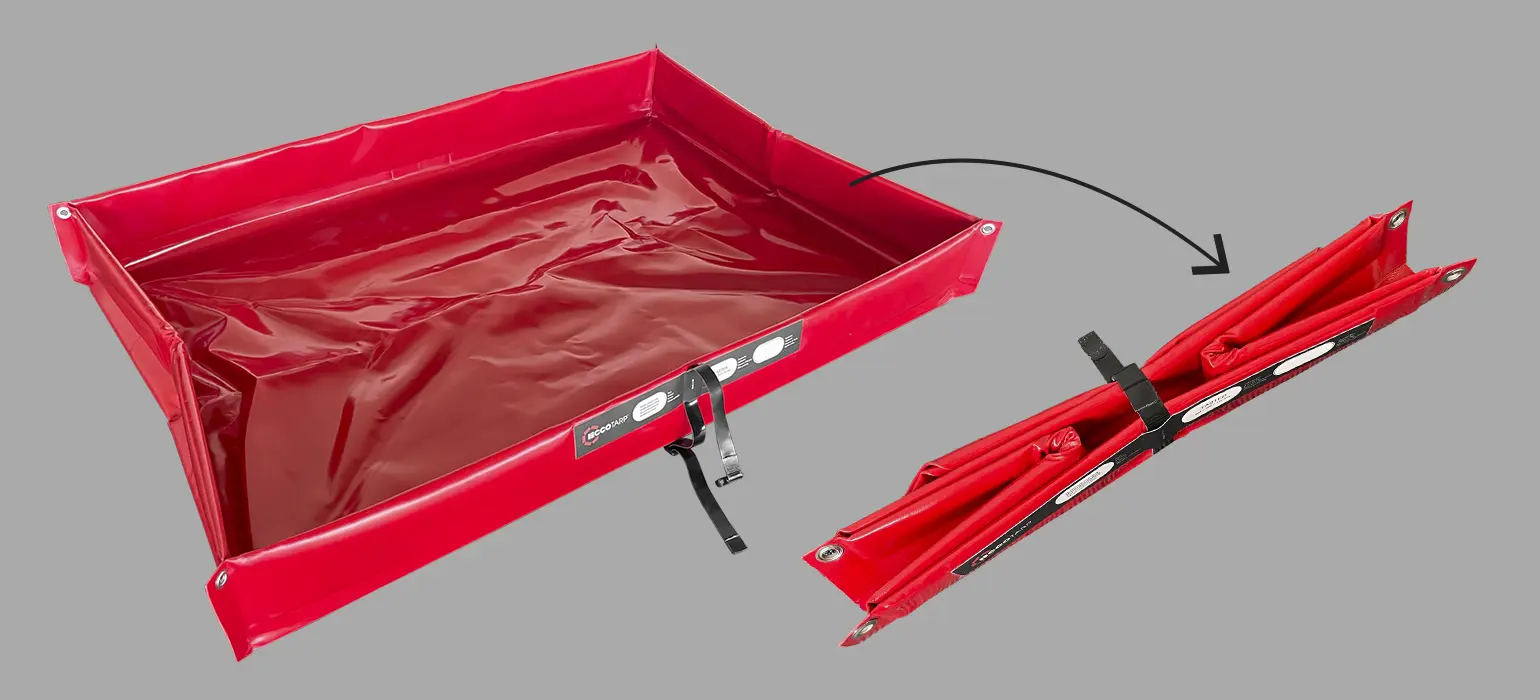 Collapsible flexible utility tray FASTER
The spill containment tray with a uniquely designed roll-up folding structure is intended not only for the extremely fast capture of leaking dangerous liquids in the field, but it is also suitable for maintenance work, cleaning of tools, instruments and machine parts, for short-term storage of canisters, barrels, contaminated parts and equipment. Ideally used in workshops, production halls, warehouses with chemicals, etc.
Benefits
For the immediate capture of leaking substances and for prevention during storage
The unique design ensures better stability and strength of the tray
Economical way of storage thanks to the rolling construction of the tray
The segmented reinforcements of the rectangular types of trays enable the structure to be partially shaped and enable use in narrow spaces
Strap with clip to ensure transport/storage shape
Eyelets in the corners for hanging
Very light weight
Use in seconds even in hard-to-reach places
Suitable for indoor and outdoor use
A wide range of dimensional variants
The possibility of production in dimensions according to the customer's request
Possibility of production from materials with special properties (antistatic, otherwise chemically or temperature resistant,
non-flammable...)
Technical details
The containment utility tray is made of coated PES/PVC fabric with a high degree of chemical resistance, which makes it usable for capturing a wide range of dangerous liquids, e.g. acids, alkaline substances and petroleum products (see Chemical Resistance Certificate). Stability is ensured by welded corners and polypropylene reinforcements with a higher degree of strength implemented in the upper edges of the tray. As standard, selected types of trays have specially adapted segmented reinforcements, which enable the structure to be partially shaped. This function helps when placing the tray in a place that is difficult to arrange, allows you to shape the tray around an obstacle or facilitates the draining of retained liquid from the tray. The transport shape of the tray is provided by a strap with a plastic carabiner, which can be easily removed if necessary. The temperature range of use is -22 °F and +158 °F. The tray is suitable for indoor and outdoor use. After the ecological disposal of the captured substance, it is necessary to wash the tray with an appropriate neutralizing agent or soapy water and dry it so that it is ready for further use. On request, the tray can be made in individual dimensions according to the customer's wishes. In the case of individual tray production, the customer also has the option to choose the type of reinforcement – solid/segmented. If necessary, the tray can also be made from special materials with greater chemical resistance and reduced flammability.
Usage
Fire brigade
Transport & Logistics
Industry
Construction
Liquidation of Accidents
Hobby
Water & Forest
Sea