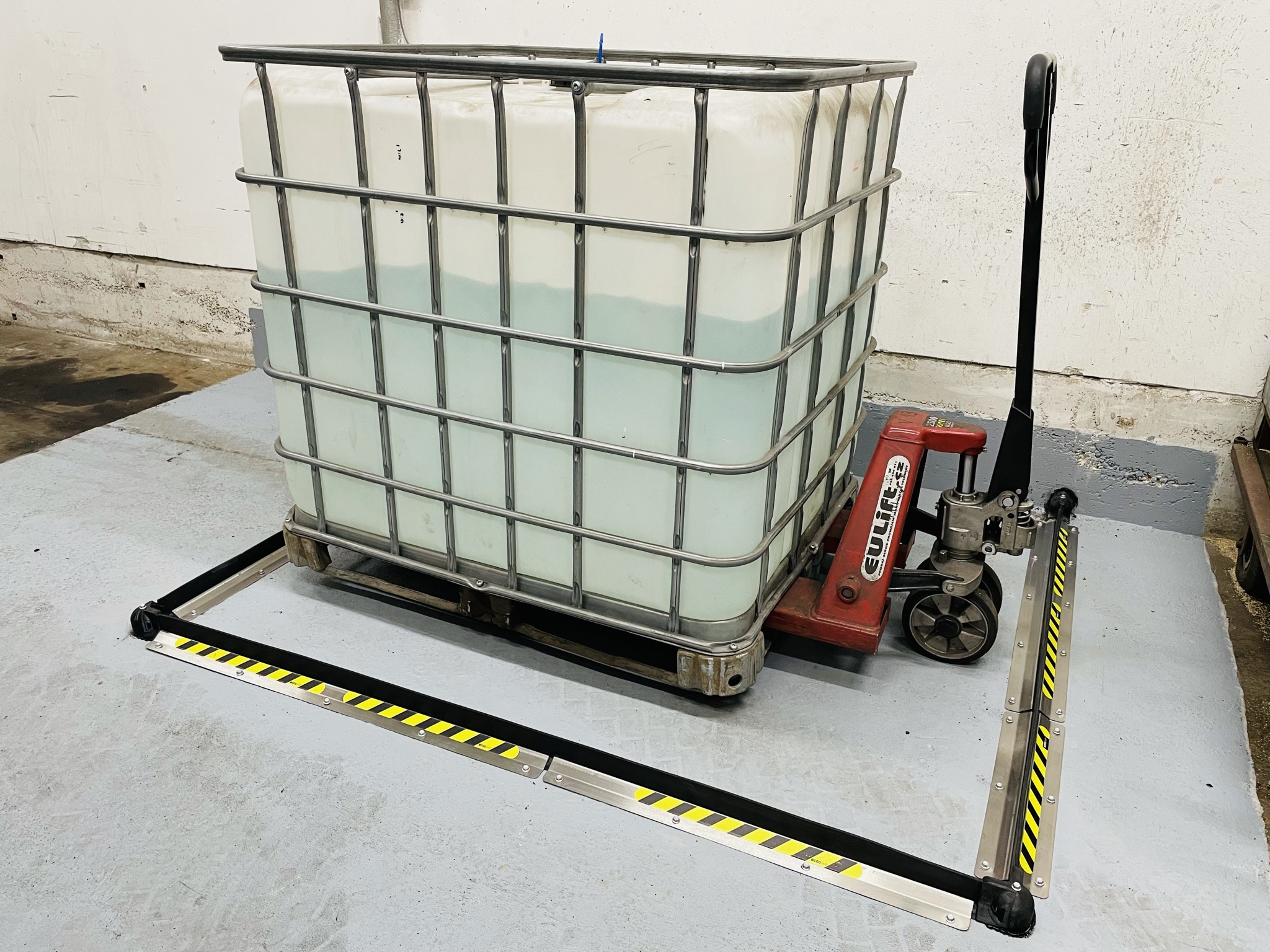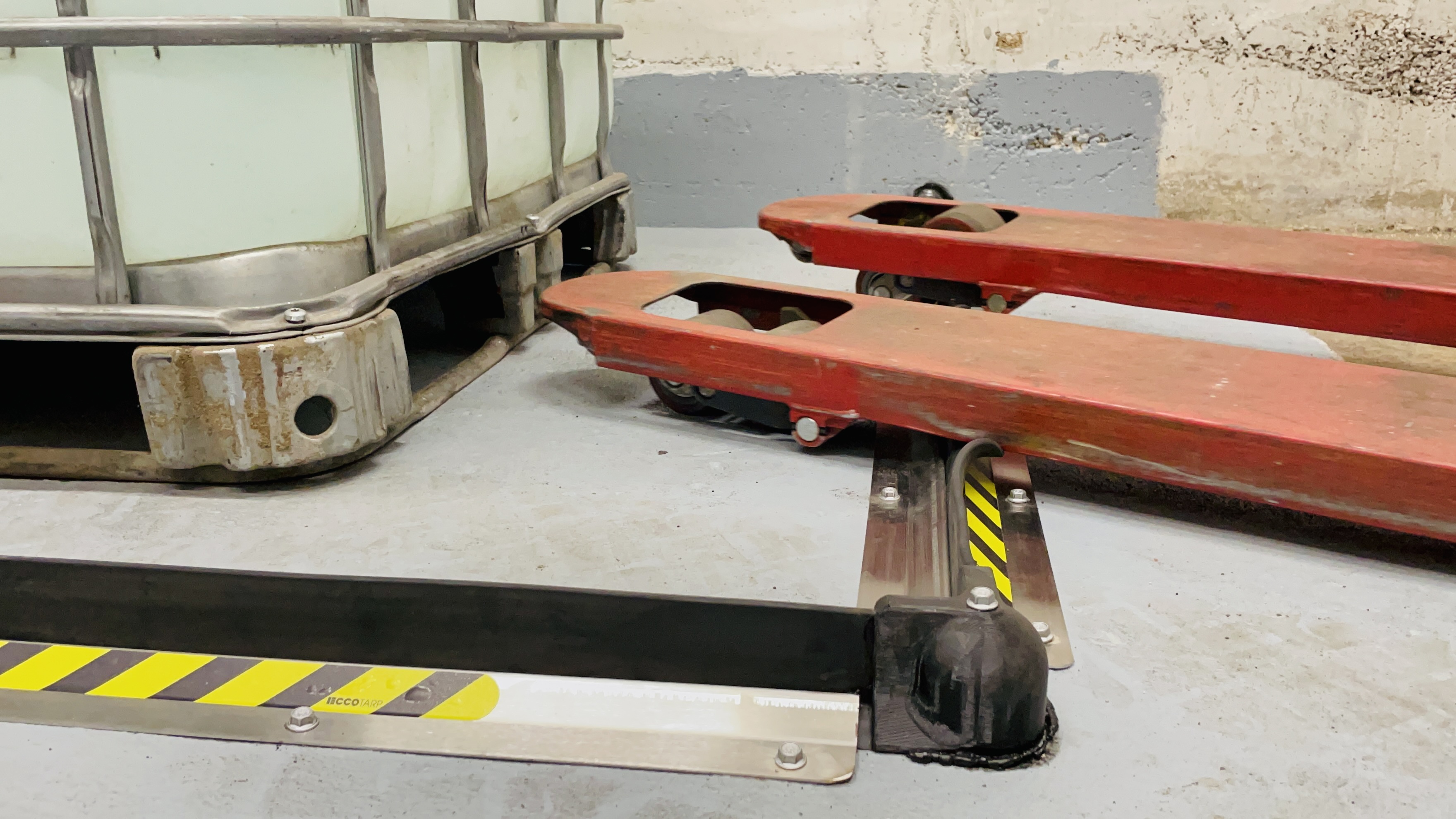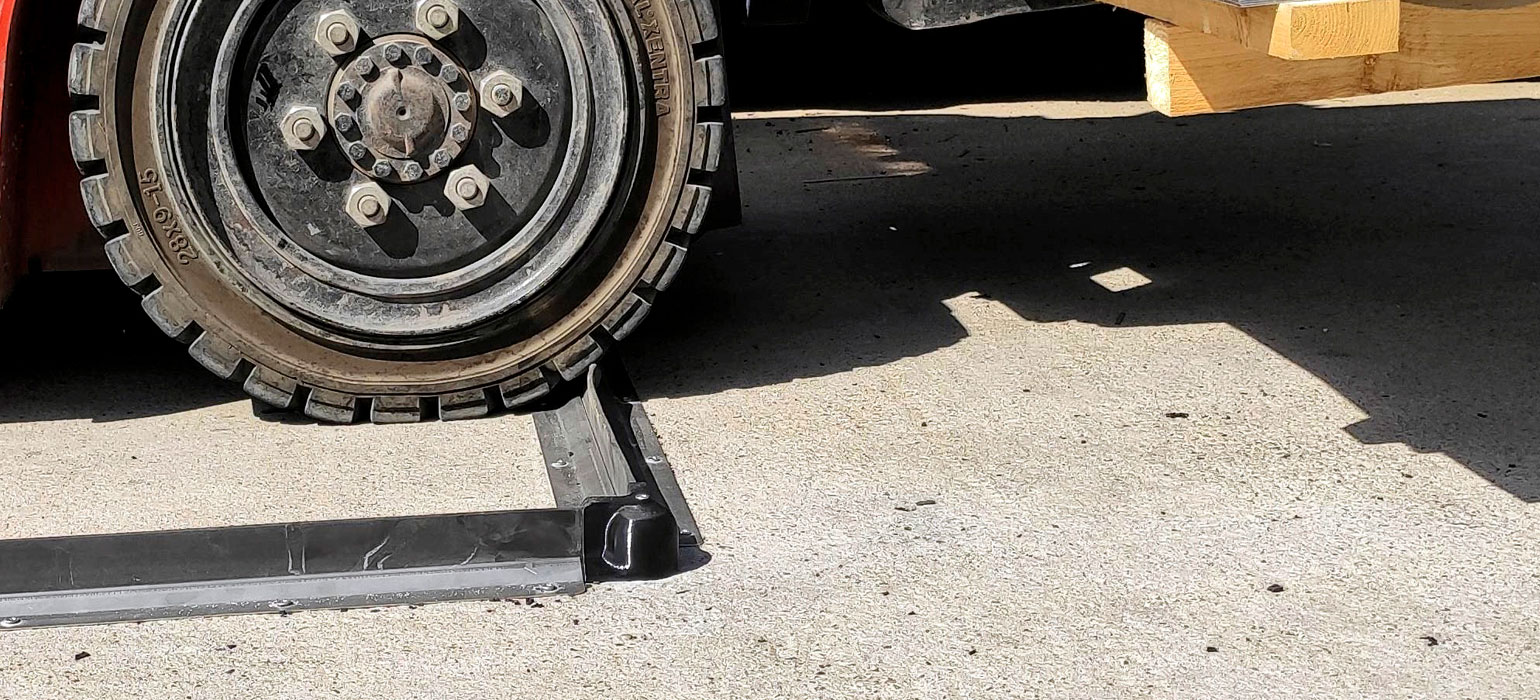 Floor ET Barrier
ECCO Barrier reliably prevents the spread of leaked hazardous substances, especially on the floor – e.g. in warehouses, halls, etc. Barriers are made of extremely mechanically and chemically resistant rubber, which allows them to be traversed repeatedly, for example by forklift and pallet truck. The connecting and corner parts make it possible to create a barrier in the required shape and length.
Benefits
Easy and fast installation to any cohesive impermeable surface (concrete)
Unlimited scope and shape of the structure using corner and connecting parts – without the need to seal the profile
High durability – can be driven over by a forklift
Perfect tightness to the surface
"Infinite" length – 10 m segments of rubber profile
Easy to repair
Technical details
The 2.2 in high barrier is made of extremely mechanically and chemically resistant rubber. It is attached to the floor on each side with stainless steel anchor plates. The barrier is anchored with special screws into the concrete without a wall plug through the appropriate holes in the sheet metal. Corner adapters, connectors and end pieces to the wall are made of durable plastic. Anchoring of connecting parts is done in the same way as for barriers – with special screws without wall plugs. The barrier can reach any (unlimited) length thanks to the possibility of connecting individual segments with connecting parts. The maximum length of one segment is 32.8 ft.
Before the final anchoring of the barriers, it is necessary to accurately measure the position of the individual parts, assemble the structure into a predetermined shape, pre-drill the holes for anchoring screws with the drill SDS-Plus 6 × 4.3 in and apply special silicone sealant under the whole construction, which eliminates possible leakage of trapped substances. We will perform the exact configuration of the connecting parts according to individual requirements. We recommend affixing the floor barrier with safety reflective stickers in order
to ensure the safe movement of people in the place where the barrier is installed. Stickers with a length of 15.8 in/pc have a special surface treatment ensuring their greater abrasion
resistance and we supply them for barriers FREE OF CHARGE.
Usage
Industry